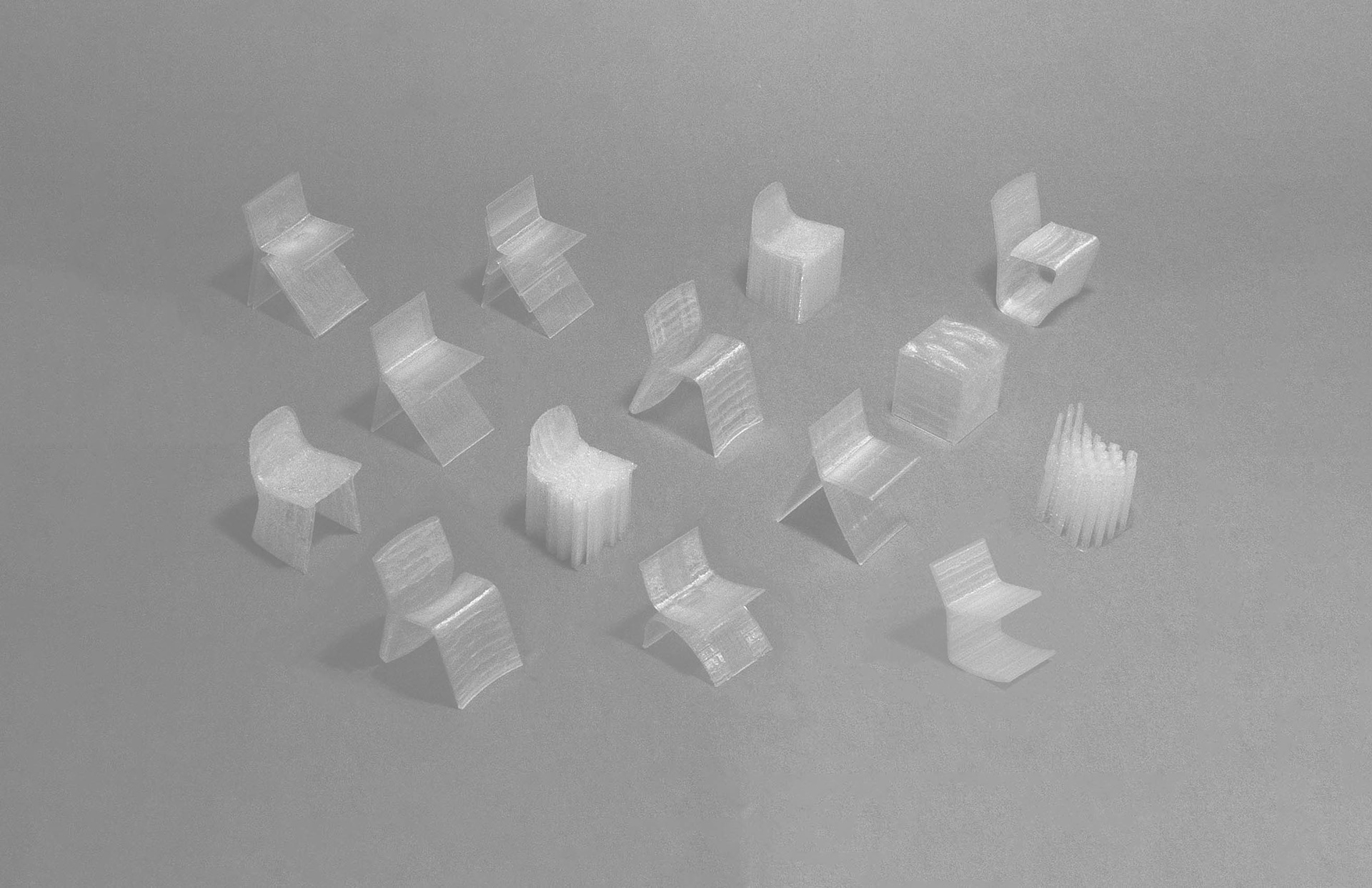 BRIEF: EXPERIMENT WITH APPLICATIONS OF 3D-CONCRETE-PRINTING
DURATION: 8 WEEKS
STATUS: SUSPENDED
FOCUS: EXPERIMENTATION, DIGITAL MANUFACTURING, MATERIALITY
During my time at

Carleton University's Sensory Architecture and Liminal Technology Lab

in the Azrieli School of Architecture, I worked with a small group of architects, engineers, and machinists to develop a large format concrete 3D printer. These chairs were designed to tap into the unique additive qualities of 3D-printed concrete, and to elicit qualities antithetical to what is expected of the material: lightness, softness, dynamism, comfort, fluidity, and instability.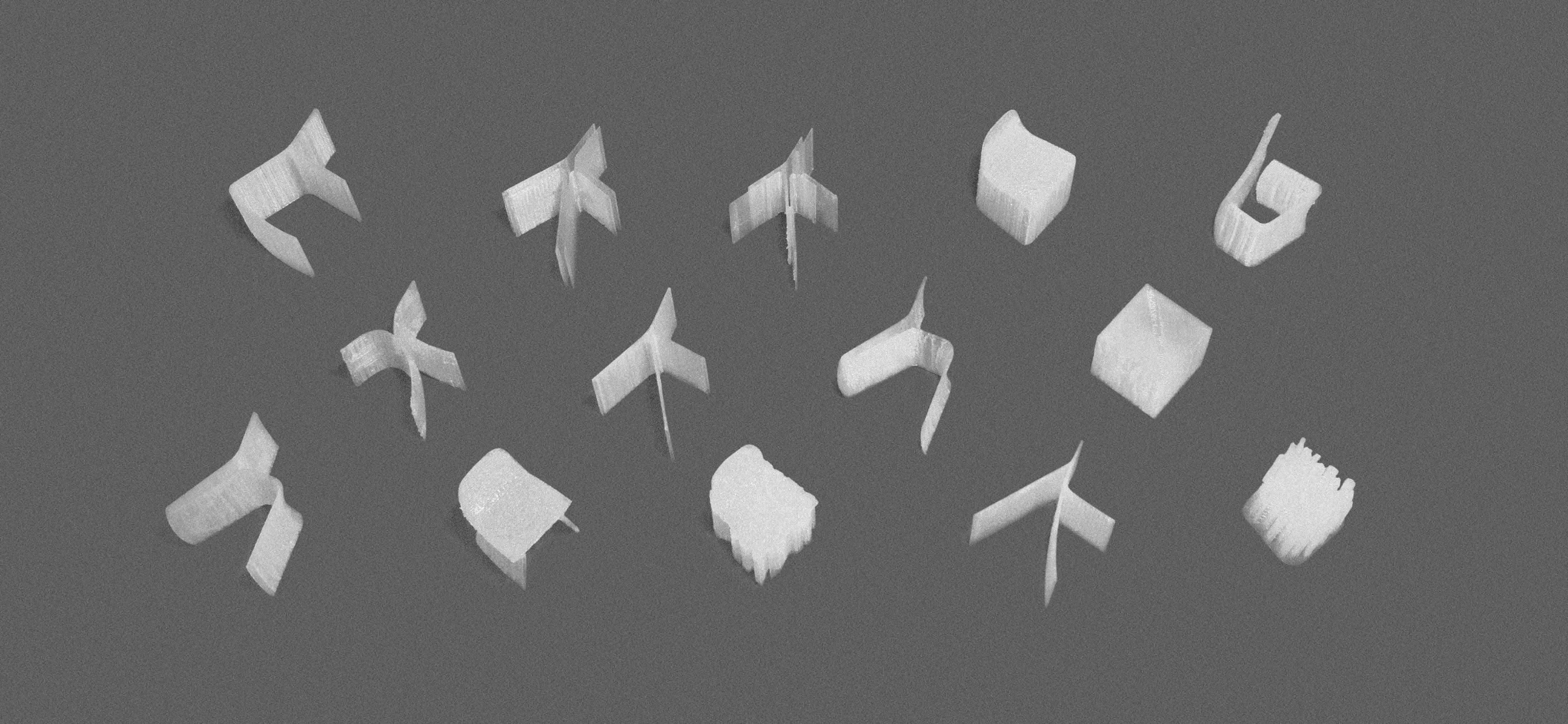 The designs were first tested with an FDM printer to ensure that they could print without support material.
A 3D clay printer was used to estimate the tool path and material behaviour of a concrete 3D printer before moving to the full-scale machine. My first attempt revealed a need to adjust nozzle diameter with wall thickness, material consistency, size, and form. Unfortunately, the pandemic brought my explorations to a halt before the end of my placement.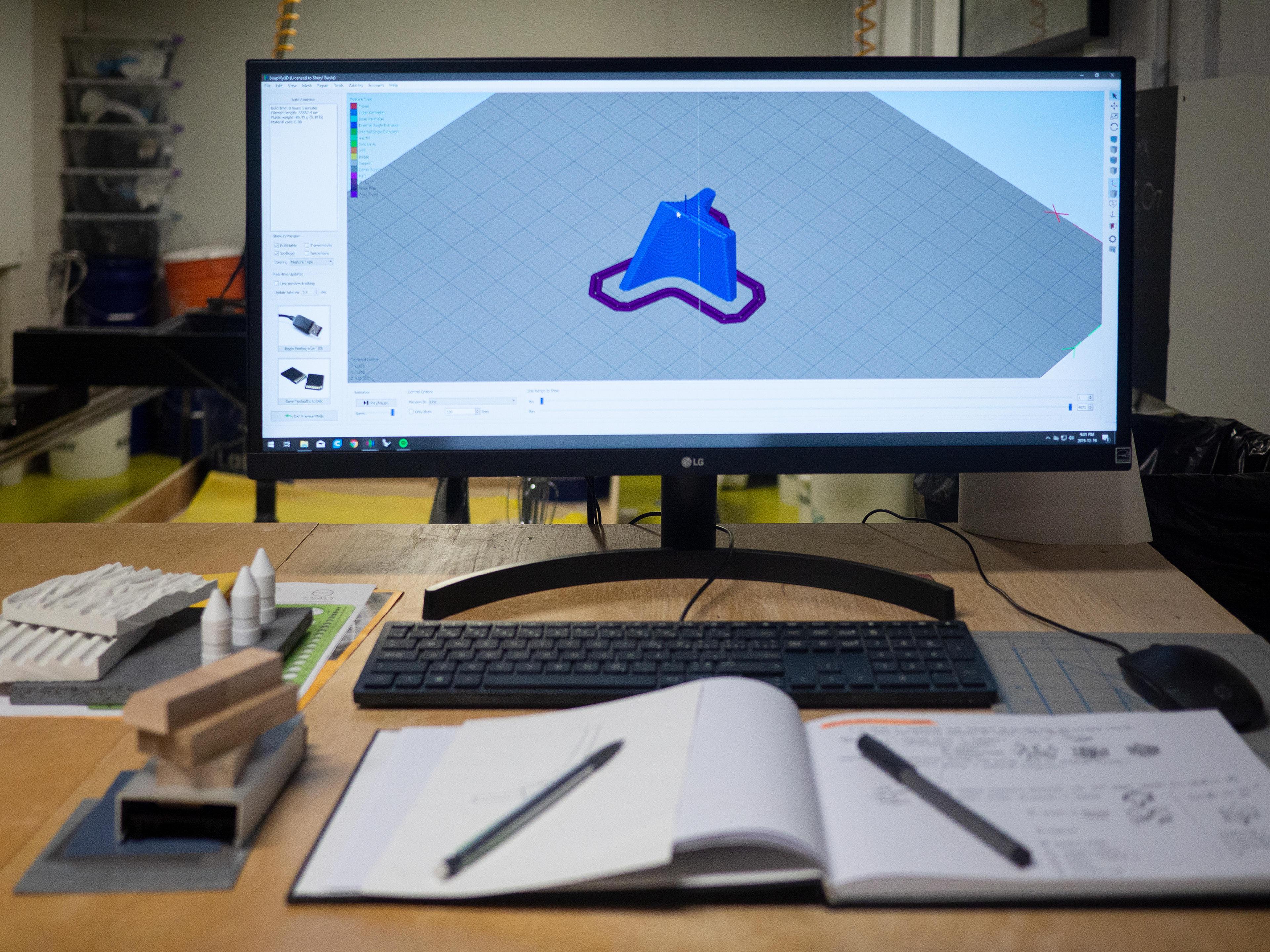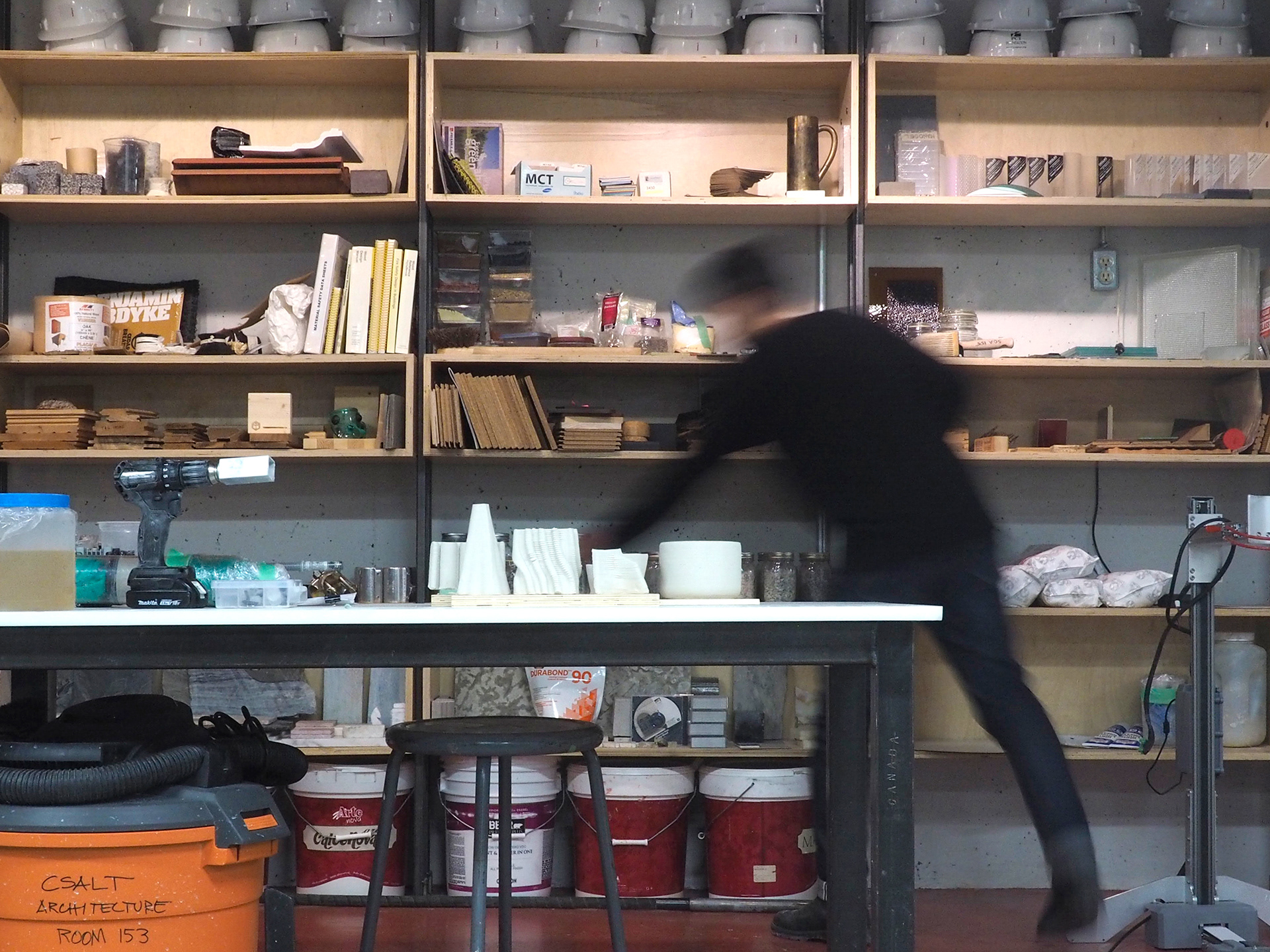 Thank you to Sheryl Boyle and the CSALT team for allowing me to be a part of this new chapter at Carleton's School of Architecture.