BRIEF:

Find a way to address the Canadian Northern housing crisis. 
APPROACH:

Architecture without Architecture: instead of building new houses that better suit the neglected cultural needs of Inuit Canadians, reorganize existing space to improve usability 
OUTCOME:

A
configurable LED lighting system
that makes Inuit homes MORE sharable. It consists of (1) track lights and (2) flexible felt panels that can be used to direct light or to assemble temporary boundaries, allowing users to continuously repurpose a single, shared living space. THE SYSTEM USES 
FLAT, DURABLE MATERIALS TO EASE TRANSPORT TO REMOTE AREAS AND REDUCE COSTS ON ENERGY AND MAINTENANCE.
THE IMAGES ABOVE DEPICT A FEW CONTEXTS OF USE AND THE ROLE OF ADAPTIVE LIGHTING.
1.
Diffuse Light
—Low glare, uniform lighting for comfort and general use
2.
Coloured Light
—For establishing ambiance and mood, e.g. gatherings and intimacy
3.
Direct Light
—For tasks that require clear visibility, e.g. country food preparation or sewing
4.
Flexible Boundaries
—Divide space and block excess light, e.g. from other users or the midnight sun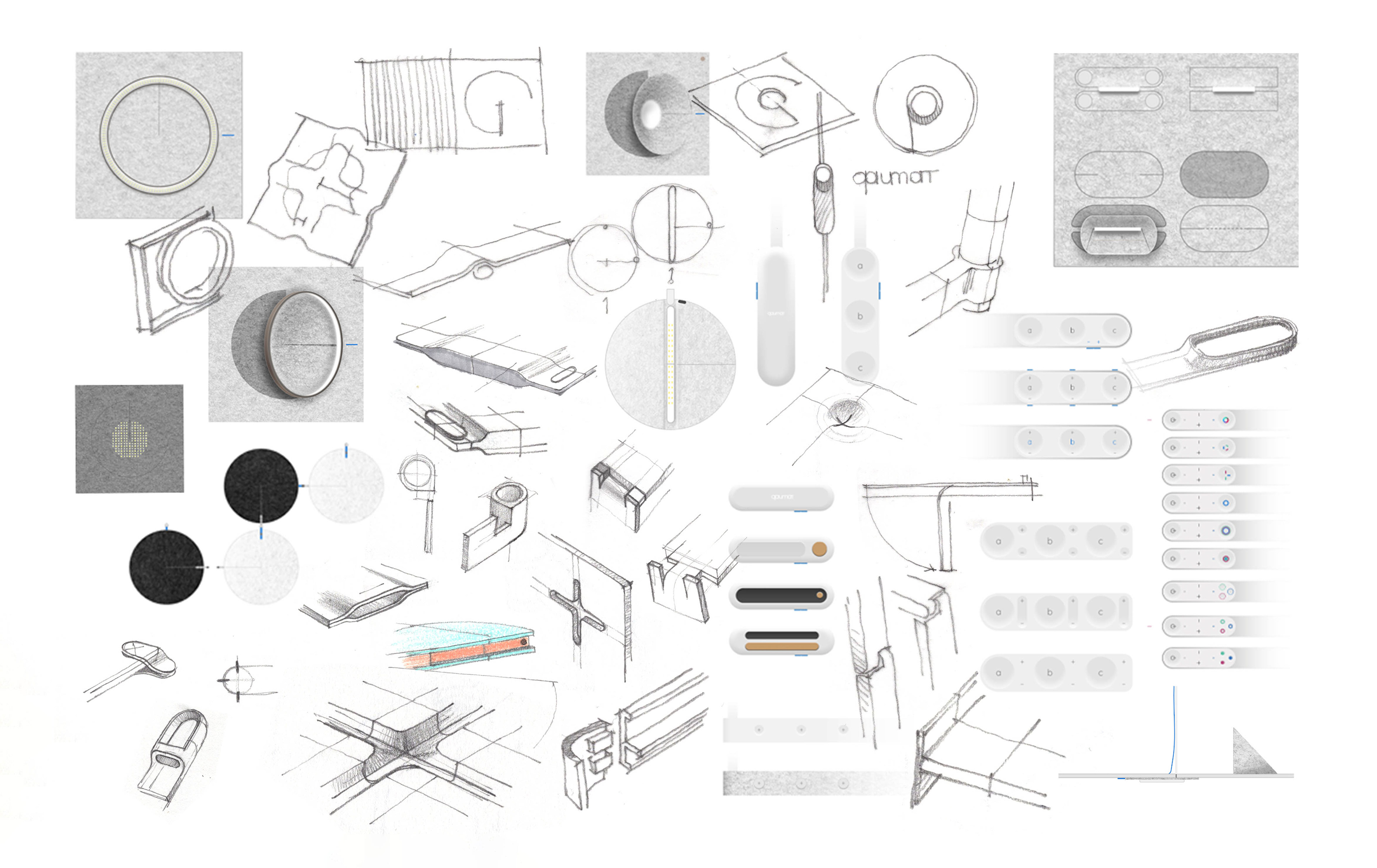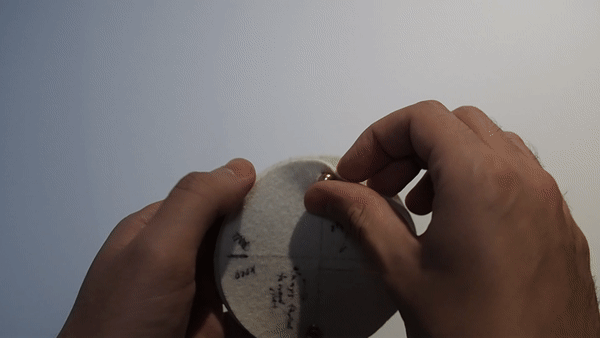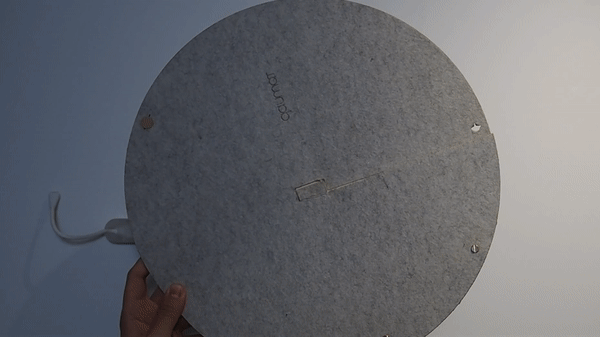 THE FELT PANELS CAN BE FORMED INTO CONES AND USED TO ORIENT AND CHANGE THE LIGHT FROM DIRECT (DOWNLIGHT) TO DIFFUSE (LIGHT THAT BOUNCES OFF OF WALLS OR CEILINGS).
TO ATTACH THE LUMINAIRE, USERS FIRST SLIDE THE FIXTURE ONTO THE FELT PANEL. BY TWISTING THE FELT PANEL, A CONE FOR DIRECTING LIGHT IS FORMED. THE ASSEMBLY CAN THEN BE ATTACHED ANYWHERE ALONG THE TRACK AND ORIENTED AS DESIRED.
THE PANELS CAN ALSO BE ATTACHED TO EACH OTHER AND HUNG FROM THE TRACK TO CREATE PHYSICAL BOUNDARIES.
EACH PANEL IS COMPOSED OF TWO PIECES; PIVOTING THE PIECES AWAY FROM EACH OTHER ALLOWS THEM TO DOUBLE IN SIZE. THE PANELS CAN BE HUNG ANYWHERE ALONG THE TRACK FROM THE SAME BRASS RIVET THAT HOLDS THEM TOGETHER.
SEPARATE LED DRIVERS ON EITHER SIDE OF THE TRACK ENSURE THAT USERS IN DIFFERENT PARTS OF THE SPACE CAN CONTROL LIGHT INDEPENDENTLY. IN OTHER WORDS, USERS CAN CREATE MULTIPLE CONTEXTS WITHIN THE SAME ROOM.